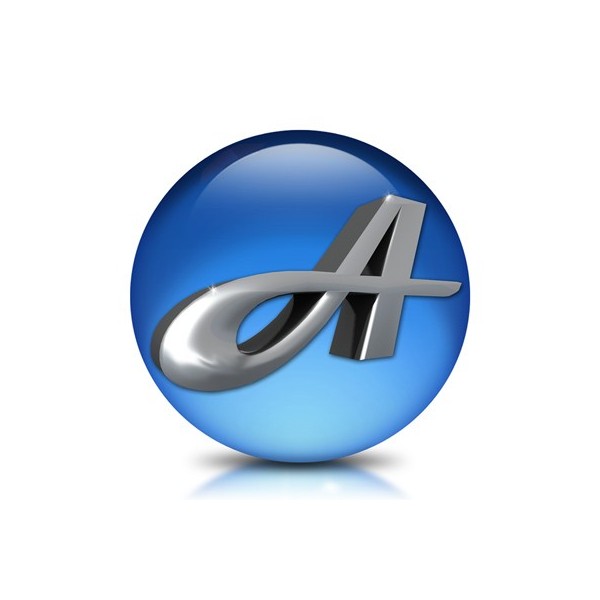 Aldelo for Restaurants Pro
$895.00
Description
Product Overview: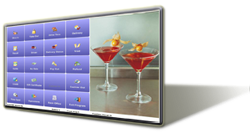 Simplicity for All Restaurants and Bars
Restaurant and bar operators are faced with complex and mission critical responsibilities such as point of sale, payment processing, inventory control, financial accountability, customer tracking, labor management, kitchen productivity, and much more everyday.
In the busy quest for success, time becomes a valuable commodity among restaurant operators. The ability to simplify and streamline operations not only helps increase the bottom line, but also yields the greatly desired leisure time for family and friends.
Aldelo For Restaurants Pro is the ideal point of sale and store management solution to help simplify operations for all table service restaurants, quick service restaurants and bars.
---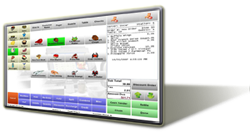 Increase Efficiency and Reduce Complexity
Aldelo For Restaurants Pro point of sale and management solution empowers restauranteurs increase efficiency and reduce complexity. It is a super simple to use, feature rich and cost effective solution without the need for prior computer experience.
Aldelo For Restaurants Pro takes care of point of sale activities, reservation and waiting list, guest and manager paging, customer tracking, gift card management, house account charges, delivery order routing and tracking, table service and quick service order entry, cashier payment handling, financial accountability, staff communications, and much more all included and ready for action out of the box.
Aldelo For Restaurants Pro gives restaurateurs complete management control at their fingertip. Management features such as inventory and recipe tracking; labor and scheduling control; extensive reports; and much more are all standard features and easily accessible with just a click away. Restaurateurs also gain insight into store operations effortlessly with dozens of extensive reports.
---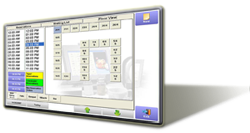 Maximize Productivity and ROI
Aldelo For Restaurants Pro is great for small, medium, and large restaurants and bars. We service customers ranging from a single point of sale terminal to more than ten point of sale terminals within one location. Aldelo For Restaurants Pro is also great for customers having just one store location, or hundreds of store locations across the country.
Our advanced software solution maximizes productivity with its full featured capabilities and ease of use. Imagine, Customers stay more satisfied with faster order processing; staff activities are more streamlined; managers are more informed about store operations; waste and mistakes are greatly reduced. Everything works perfectly, efficient and simplified everyday.
Regardless of your food service operation theme, type or size, Aldelo For Restaurants Pro is the perfect hospitality point of sale and store management solution to help you achieve simplicity, productivity and efficiency. Our cost effective software solution truly enables all restaurateurs to enjoy the benefits of store automation while achieving the best possible return on investment.
---
Key Features:
Aldelo For Restaurants Pro is a full featured and simple to use software solution ideal for all restaurants and bars. The following summarizes key features and benefits of our advanced point of sale and store management solution.
When you are ready to explore our products further, give our fully functional demo version a try. We're certain you will find it simple to use, feature complete and perfect for your operations.
Overall
100% Touch Operated Point of Sale
Simple to Use Back Office Operations
Super Easy and Intuitive Screen Layout and Work Flow
Multilingual User Interface Support Out of the Box (English / Spanish / Chinese)
Supports Dual Language Menu Input and Handling
Fully Compatible with Windows XP Pro, WEPOS, Vista, Win 7, and Server 2003 & 2008
Works Great on Both 32 Bit and 64 Bit Windows Operating Systems
Behind the Scene Operations Logging To Ease Store Operators Security Concerns
and more…
Point of Sale
Menu Item Ordering Achieved With Just One Click
Automated Menu Item Tag Along Supports Combo Meals
Easily Hold and Fire Orders
Specialized Pizza Builder Makes Pizza Ordering a Breeze
Specialized Forced Modifiers Ensure Fast Item Completion
Effortless Order Split and Combine
Integrated Weight Scale Support Enhances Productivity
Point of Sale Designed Specifically For Table Service, Quick Service and Bar Operations
Support for Carry Out and Drive Thru
Support for Bar Tab Operations
and more…
Seating Management
Graphical Table Management
Reservations and Waiting List Management
Guest Count Tracking
and more…
Delivery and Routing
Clearly View the Status of Delivery Orders On Route
Easily Dispatch Drivers For Delivery Orders in Queue
MapPoint Integration Support For Simplified Visual Map and Turn By Turn Instructions
Support For Delivery Driver Timing Tracking
Handles Driver Money Drop and Compensation
and more…
Financial Accountability
Full Cashier Support To Ensure Every Penny is Accounted For
Staff Banking Capability To Support Fine Dining Operations
Pay Out Feature That Simplifies Out of Register Expenses
Cashier Liability Report and Shift End Report Enhances Accountability
Multiple Payment Tender Types Supported
Integrated Payment Processing through Aldelo EDC Supported
and more…
Customer Management
Simple To Use Customer Profile and Order History Tracking
In Store Credit Creation, Redemption and Balance Tracking
In Store Gift Card Creation, Redemption and Balance Tracking
In Store Frequent Buyer Program Tracking and Rewards
In Store House Charge Account Tracking and Payments
In Store Customer Incident Tracking
and more…
Workforce Management
Fully Integrated Employee Time Card Tracking System
Easy To Manage Employee Work Schedules
Quick and Easy Employee Payroll Preparation Report
Productive Staff Communication via Local Messaging and Text Pagers
and more…
Inventory and Recipes
Complete Inventory Management Capabilities Out of the Box
Complete Recipe Management Capabilities Out of the Box
Automatic Purchase Order Creation Based On Inventory Levels
Detailed Inventory Reports To Help Identify Costs and Increase Bottom Line
Support For Physical Inventory Counts
Support For Inventory Receiving Verification Work Flow
and more…
Extensive Reporting
Detailed Sales and Operations Reports Provided
Detailed Financials Accountability Reports Provided
Detailed Customer Reports Provided
Detailed Employee Reports Provided
Detailed Inventory Reports Provided
and more…
Third Party Extensibility
System Integration SDK Allows ISV to Build Bi-Directional Value Added Solutions
TCP Packet Notification SDK Allows ISV to Build Solutions That React To POS Events
Folio Payment SDK Allows Hotel Solutions to Provide Room Charge Inquire and Posting Links
Order Finalization SDK Allows ISV to Extend Order Settlement and Fiscal Tracking Needs
Industry Certifications and Validations
PA-DSS Validation Helps Merchants Comply with PCI Regulations
NTEP Weight Scale Certification Ensures Compliance with State Laws
Windows 7 Compatibility Validation Ensures Proper Operation
---
System Requirments:
Aldelo For Restaurants Pro is built with open architecture in mind. Our advanced point of sale and store management software is able to operate on practically any compatible off the shelf hardware with supported operating systems.
The following recommended configuration ensures the most optimal system operations. If you have any questions regarding our products, please contact our sales office at 800.801.6036.
Point of Sale Workstation
Configured Purpose: Used for point of sale activities only. May contain the POS Database on local computer.
Supported Operating Systems: Windows XP Pro SP3, XP Embedded, WEPOS, POSReady, Vista SP2, Win 7, Server 2003, Server 2008 Foundation, Server 2008, Server 2008 R2
CPU: 1.5 GHz or Better Intel Based
RAM: 1 GB or More
Video: Graphic Card with 8 MB or More Video RAM, and Supporting 800 x 600 Resolution
Hard Drive: 2 GB or More Free Space
RAID 1: Strongly Recommended If Computer Contains POS Database
NIC: 100 Mbit or 1 Gbit
Input: Resistive Touch Screen
Printer: Thermal Receipt Printer with USB Interface
Cash Drawer: Printer Driven Interface (If Cashier Ability is Needed)
Point of Sale Server
Configured Purpose: Used for point of sale activities, storage of POS Database, hosting of Aldelo EDC payment software as well as other related software solutions to enhance store operations.
Supported Operating Systems: Windows XP Pro SP3, Vista 7 SP2, Win 7, Server 2003, Server 2008 Foundation, Server 2008, Server 2008 R2
Windows Services: Internet Information Services (IIS)
CPU: 2.0 GHz or Better Intel Based
RAM: 2 GB or More
Video: Graphic Card with 8 MB or More Video RAM, and Supporting 800 x 600 Resolution
Hard Drive: 10 GB or More Free Space
RAID 1: Strongly Recommended
NIC: 100 Mbit or 1 Gbit
Input: Resistive Touch Screen (If Also Used as POS Workstation)
Printer: Thermal Receipt Printer with USB Interface (If Also Used as POS Workstation)
Cash Drawer: Printer Driven Interface (If Also Used as POS Workstation with Cashier Ability)
Network Connectivity
Switch: 100 Mbit, 1 Gbit or Better Switch